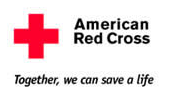 About the Organization:
American Red Cross chapters provide locally relevant humanitarian services that help people within the community be safer, healthier and more self-reliant. Chapters determine which programs to offer based on their community¹s needs.
Programs offered by Community Services are wide-ranging, touching the lives of young and old throughout neighborhoods across the country. The variety of services include home delivered meals, food pantries, rides to medical appointments, homeless shelters, transitional housing, caregiver education and support groups, friendly visitors, Lifeline®, hospital / nursing home volunteers, fuel assistance, HeadStart, latchkey programs, language banks and many more.
Last year, Red Cross chapter Community Services provided almost 22 million services to individuals.
Contact Info:
American Red Cross
http://www.redcross.org